What's new in CoolTweak 3.3 ?
---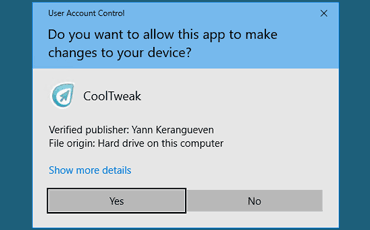 Always built safer, CoolTweak is now recognized.
Improvement
CoolTweak now uses a digital code signing certificate to prevent any malicious content to be injected in.
This is yet another protection that adds up to all the efforts taken to make CoolTweak more reliable and secured than ever.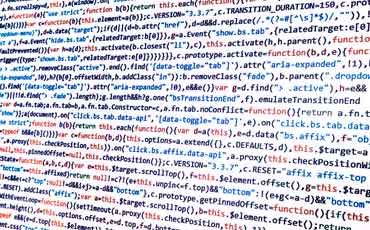 Run custom commands and take control
New feature
Developpers and advanced users can now run custom commands (DOS script, powershell, vbscript or any executable file) to extend CoolTweak possibilities at will.
Chain commands, run them before, after or during the processing, unleach your power :)
Live editor has been redesigned from scratch
New feature
Looking back, previous Live editor was just a poor copy of the menu editor and it was about time to update it.
It has been fully rethought and redesigned to become a really smart and intuitive tool.
A clearer access to actions and output options, preview of the files, ability to edit their meta data, Live editor is a lot better.
And many more improvements !
Improvements

Security

- The code is now signed with a certificate that prevents all malicious modifications.

Cool new features

Custom commands

- The code of the scripts can now be embedded inside CoolTweak.

Custom commands

- The log file path can be relative and contain variables.

Custom commands

- It's now possible to set a predifined path for reloading file after processing and it can contain variables.

Custom commands

- An option has been added to ignore content sent to standard error output.

Bug fixes et optimizations

Engine

- A critical problem preventing the whole set of files from being processed has been fixed.

Custom commands

- 3 remaining bugs have been solved on custom commands. This feature is now very reliable.

Engine

- The engine crash after cancelling the processing has been fixed.
Get involved
If you like CoolTweak, what about joining the community to make it even better ?
Every helping hand is really welcome to drive the app faster forward.
CoolTweak is free, privacy reverent, ad free and works without any restrictions.
Would you show a little love and go sponsoring this initiative ?
Become a hero and join the app translation crew.
Get to the translation home page and begin the adventure.
We'd be happy to hear from you to keep moving forward, your opinion really matters.
Don't hesitate to contact us to share your feelings about the app.
If you like CoolTweak, just tell you friends about how awesome the app is.
Talk, write, sing about it, it's all very apreciated !